Buena Vista House Located just minutes from Seneca Lake in the heart of the Finger Lakes in Western NY State, is a historic home built in the early 1800's. The house which has been completely updated and modernized was originally part of an eight acre estate that was later purchased and owned by the Wellington's in the 1900's. The Wellington apple was a Western NY state varietal that was engineered and grown by Dr. Wellington on the Estate. You can read more about the esteemed Dr. Wellington at: http://ecommons.library.cornell.edu/bitstream/1813/18610/2/Wellington_Richard_1975.pdf

The home was later purchased by Anthony Shelton a Senior Scientist with Cornell's Agricultural Experiment Station where he and his wife Ann raised their blended family of five children. Ann, a master gardener wanted to continue the beautiful agricultural legacy of the estate and thus designed colorful and exotic gardens with some assistance from a Cornell Graduate Student studying Landscape Architecture.

The house was sold by the Shelton's in Dec, 2014 to Patty Gilbert a former resident of Geneva who has returned to the area after thirty years of working in the technology industry in the Eastern and Southern United states to include; Baltimore, Md, Philadelphia, PA, Washington, DC and most recently Orlando, FL.

Patty and KC her Goldendoodle want to share this historic and beautiful treasure and hope you will plan your next week or weekend getaway at Buena Vista House so aptly named by the Wellingtons in 1926.



Powered by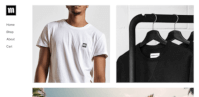 Create your own unique website with customizable templates.